New website and grand opening "gift"!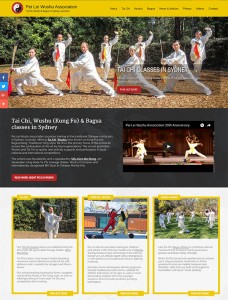 It's been a very long time coming but Pei Lei Wushu Association has finally released its revamped website!
Along with a substantial visual upgrade, we've improved the mobile phone experience, provided much improved photo galleries and hopefully made the site all round easier to navigate.
But we're not quite done yet! Over the coming months we hope to be able to add more video content and general articles on Tai Chi and Wushu to benefit our students and friends from around the world!
As something of a "grand opening gift", we have also published a collection of rarely seen photos of school founder Master Alice Bei Dong and her teacher, 4th-generation Yang style Tai Chi Grandmaster Fu Zhong Wen.
Click here to view this special gallery.
View all News & Articles